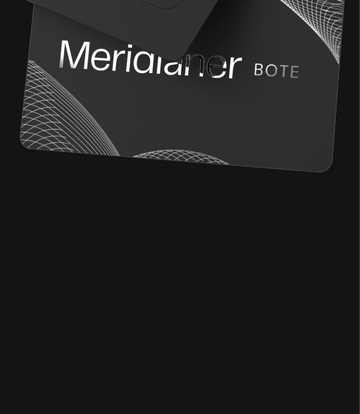 Goodbye, paper.
Hello,
graphite black

steel.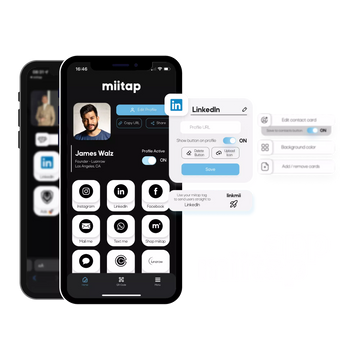 Find the right business card for you
If you're like most people, you probably have a stack of business cards sitting in your wallet. And if you're like most people, those business cards are not doing much for you. They don't really help you stand out among the crowd. And they definitely don't help you get more customers.
In today's digital age, it's important to have a business card that can keep up. Our custom miitap card combines old-fashioned physicality with modern technology and makes it easy to update, share and collect contact information in seconds!
Simply download the app, design your profile, add your contact info, websites and social media profiles, and share it with others via NFC, QR code, or a single click.
SHOP NOW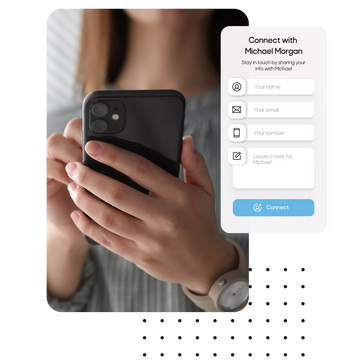 Networking has never been easier
Share your contact information with people in an easy manner, which means that they won't have to type it out manually or write it down on their phones.
Want to share your Facebook or LinkedIn profiles easily? Luckily, the card allows you to connect all your social media accounts, websites and more. You can also add a profile picture and any other URLs you would like to share with a single tap.
With a miitap business card, you can be sure that your contact information is always up-to-date. You don't have to worry about printing out new cards every time your address or phone number changes—just update it in the app and share them with others!
MAKE AN IMPRESSION WITH METAL
Don't let a plain old paper
business card hold you back.
Connect in seconds

Never miss an opportunity - share and collect contact details in seconds.

Real-time updates

Add links, update contact details, change profile color and icons in real time.

Custom engraving

Make your card truly yours with custom designs that will make it unforgettable.
We Make
Networking
Unforgettable
&nbsp&nbsp&nbsp&nbsp&nbsp&nbsp&nbsp&nbsp
BEAUTIFUL DESIGNS
Choose your style
Regular price
Dhs. 265.00
Sale price
Dhs. 265.00
Regular price
Regular price
Dhs. 265.00
Sale price
Dhs. 265.00
Regular price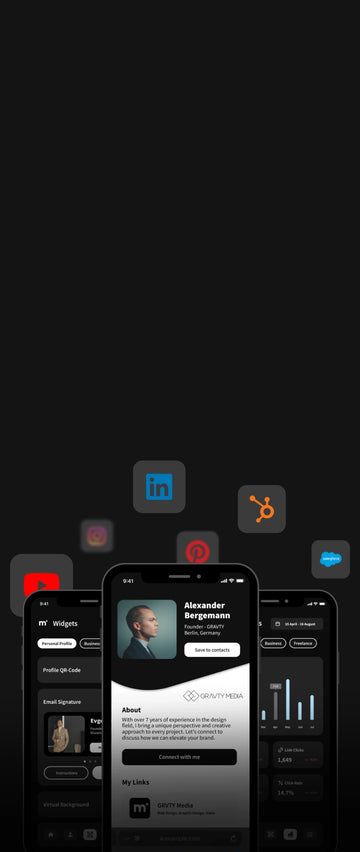 COMING IN Q4 2023
Take it to the next level
with miitap 2.0
This update brings a host of new features including advanced analytics, team management tools, multiple profiles, powerful contact management with CRM integrations, and more.
Additionally, you will now be able to embed files and videos directly within the app, making it even more convenient to share and access important information.

Get Notified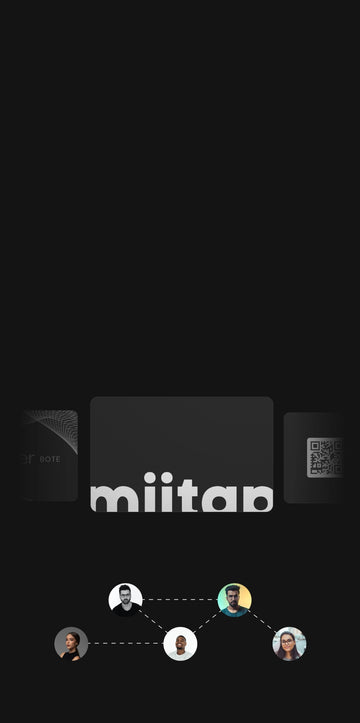 Introducing the ultimate business accessory
Impress your clients and stand out in the industry with our high-quality custom metal business cards. Order now and take your networking to the next level.
Get started
NEED HELP?
Frequently
asked questions
You can add your contact information like name, phone number, email address, website and location. Additionally, miitap enables you to connect all your social media accounts, add a profile picture and any other URLs that you would like to share.

With miitap 2.0 you'll be able to add even more sections to your profile including custom text sections, banners, embedded videos or files, and more.
miitap is designed to be compatible with a wide range of devices, allowing users to easily share their profiles.
However, it should be noted that certain functionality, such as NFC sharing and activating the miitap card, require iPhone XR or newer (iPhone 7, iPhone 8, iPhone X must use the NFC scanner in the control center) or active NFC function on Android devices. See all compatible devices
Additionally, profiles can also be shared via URL or QR code, making them accessible on almost any device.
Yes, the other person does not need a miitap product nor the app to receive your profile information.
Delivery times for orders within Europe vary depending on your chosen shipping method and typically range from three to ten days. Orders shipped to countries outside of Europe may take up to 14 days to arrive. If your order has not been received within the expected timeframe, please contact us and we will be happy to assist you in checking the status of your order.
Let our customers speak for us: